Becoming a full-time content creator has never been easier. That being said, this career path doesn't come without its challenges, and every successful content creator needs to develop certain skills to turn their hobby into a way of life.
Below, we'll detail the key habits of successful social media influencers and creators so that you can start earning while connecting with your target audience.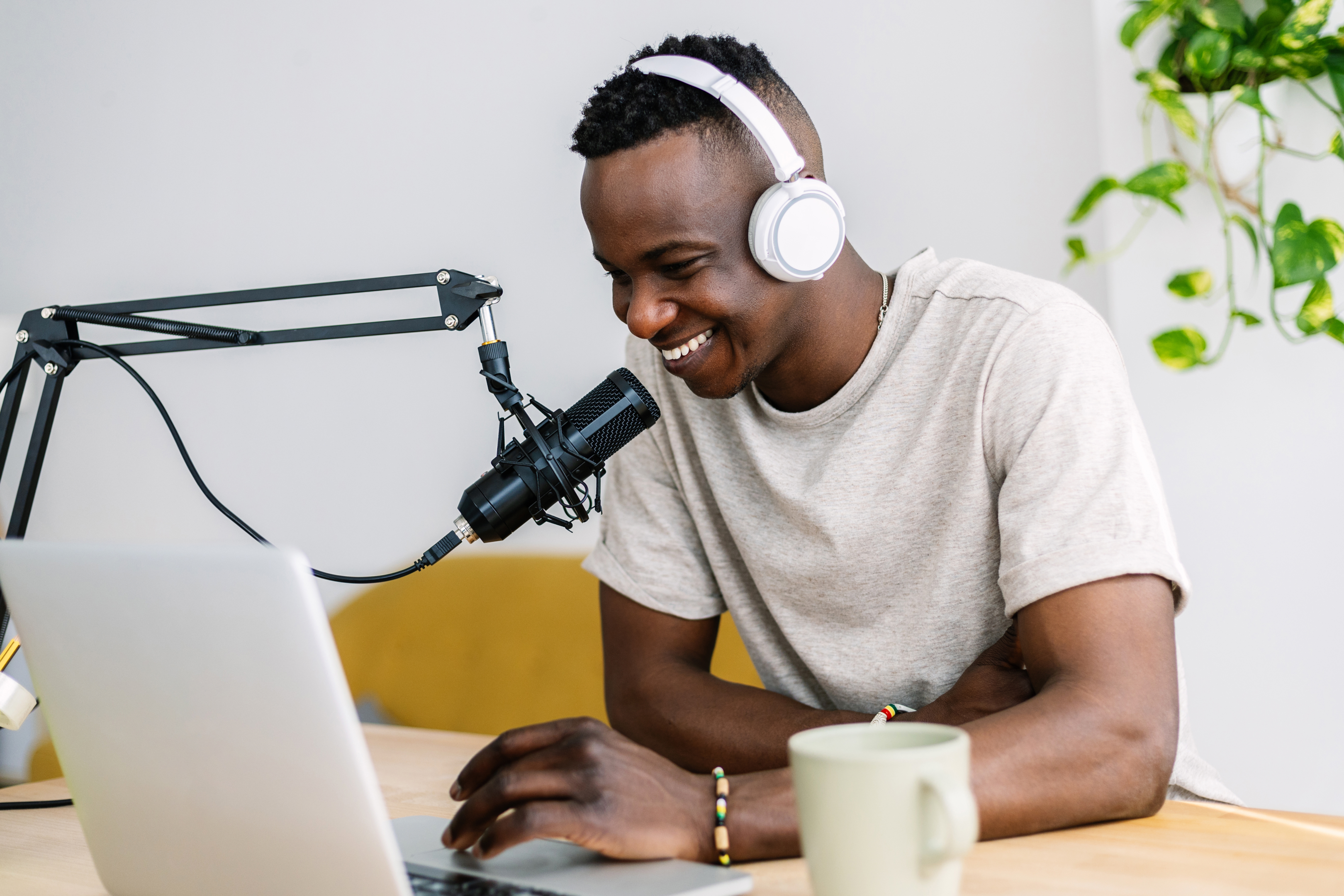 11 Habits Of Successful Content Creators
If you want to become a content creator, it's essential to build habits that work content creation and development into your everyday routine. Here are some key principles that every successful content creator takes into account when building their fanbase, in and outside of social media platforms.
1. They Are Adaptable
A successful content creator adapts his or her passion to the needs of the current market. They aren't "too old" for Tiktok or assume that a huge wave of followers will comes as a result of one or two pieces of content.
Content creation is a long game that constantly needs to be adjusted to meet the needs of your ever-changing target audience. You need to be flexible to try new social media platforms and create content that your audience is asking for. If you work hard enough being a fulltime content creator is well within your reach, but you need to understand that not every part of the process is going to be fun or come naturally to you.
If you're hoping to pursue longterm content creation, be ready to become a lifelong learner and put in the work for your audience. In most instances, you're going to need to build an audience and platform before seeing any returns on your investment. Hence, you shouldn't create content just to earn. You have to have a genuine desire to connect with a target audience that will drive you while navigating different content marketing strategies.
Kyle didn't set out to become an influencer through his social media posts. Instead, he started creating content based around his knowledge and passion for a healthier lifestyle. Once he tapped into a content strategy that resonated with his audience, Kyle was able to become a content creator full time, but that end result is the effect of his drive, not the cause.
2. They Build Experiences Outside of Their Content
Digital marketing doesn't just boil down to your product. Oftentimes, the social media influencer or creator holds that influence due to their personality and relatability. So, it's important to create experiences for you audience that can help your followers get to know you on a deeper level.
Free link in bio apps like Ask Me Anything can help you connect with your audience, all while earning passive income from boosts. Regardless, it's still worth investing in experiences outside of the social media content itself so that you can build a stronger bond with your audience.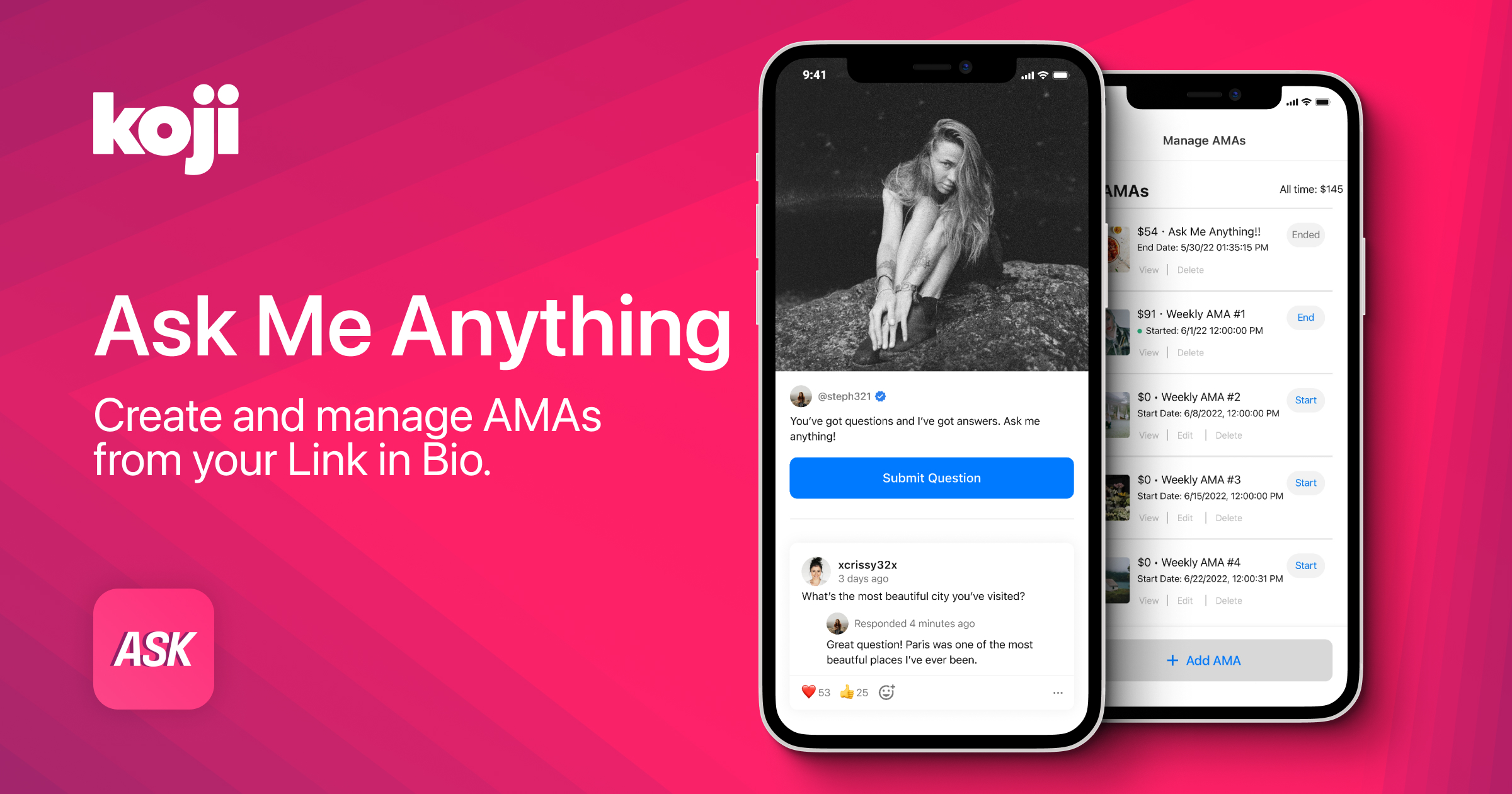 3. Successful Content Creators Consistently Clock In
A successful content creator knows that consistency is key. It's not enough to create engaging content, you have to show up time and time again to build a relationship with your audience and increase your chances of being favored by social algorithms.
Like any other job, you won't always be in the mood to create content. However, it's important to knowhow to adapt and push through the more challenging days so that you can successfully meet your goals and connect with your audience on a regular basis. Besides, regularly being "on the ground" as a content creator gives you a better understanding of your audience which can be used to strengthen your content strategy over the years.
4. They Understand Networking Is About Relationships
Your work doesn't stop once you've put up a new post. In addition to keeping tabs on the latest trends and making content, you need to build strong relationships with your fans and potential collaborators online and offline.
This means engaging with other people's content, showing up for events, and sharing your insight within the space of content creation. To build a long term career as a content creator, you need to invest in others just as much as yourself.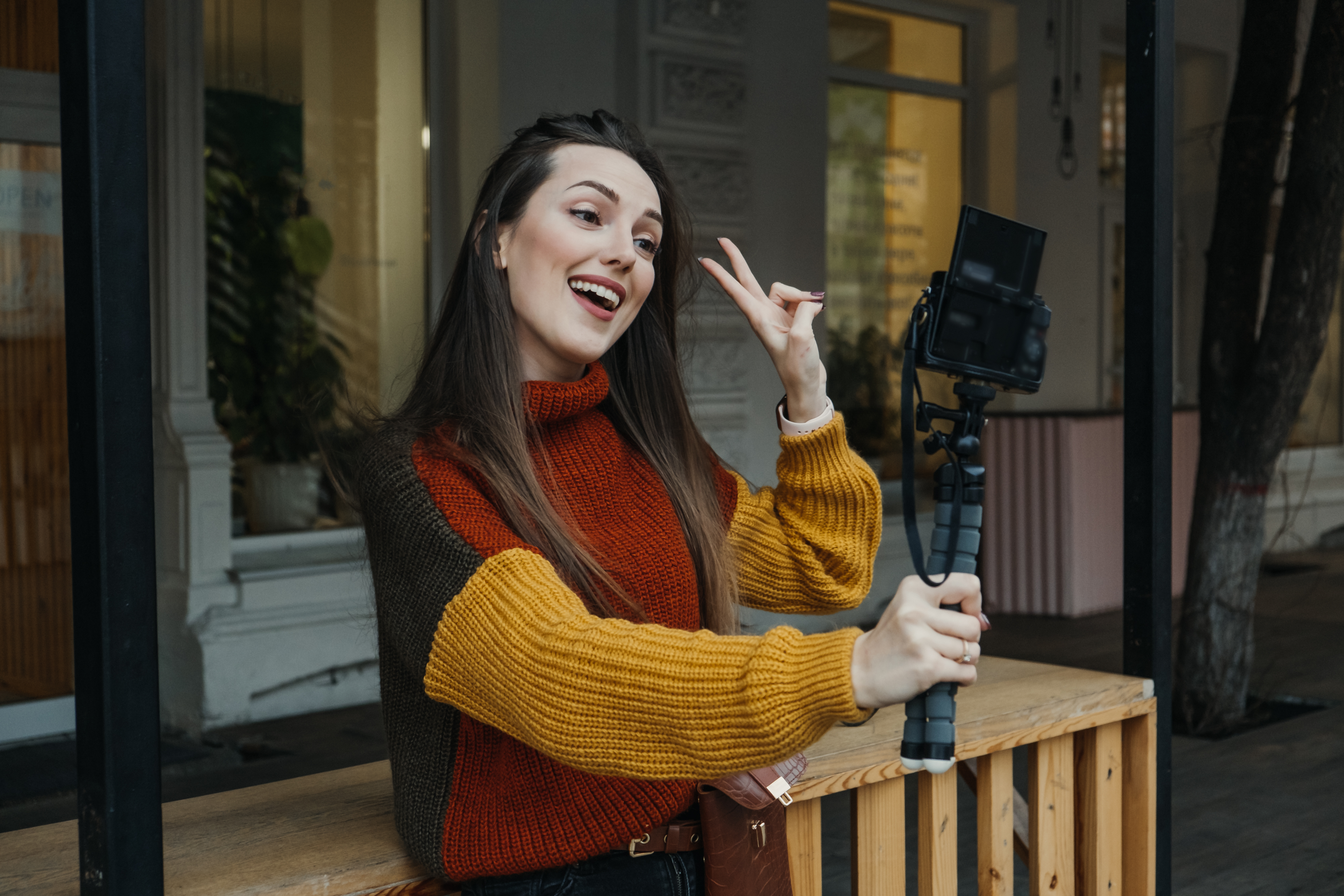 5. They're Backed by Data From Social Media Platforms
If you become a content creator, you'll need to become familiar with your analytics. Keeping tabs on your watch time, individual videos' performance and other metrics can help you build a content strategy that's backed by data.
It's also helpful to have a fan funnel like Koji so that you can monitor the sources of traffic across multiple platforms. You can use Koji's free link in bio analytics to better understand your audience and create better content as a result.
6. They're Open To Feedback On Content Creation
Your content creation strategy should also include taking in requests from your audience. Doing so will help your fans feel more engaged and build a community around your work, thus helping you grow within the space.
You can use free apps like You Choose to help your fans pick the next topics for your TikTok or YouTube videos, or make other content-oriented decision. Taking this extra step can help boost engagement and pilot ideas ahead of time to make sure your content fits the needs of your fans.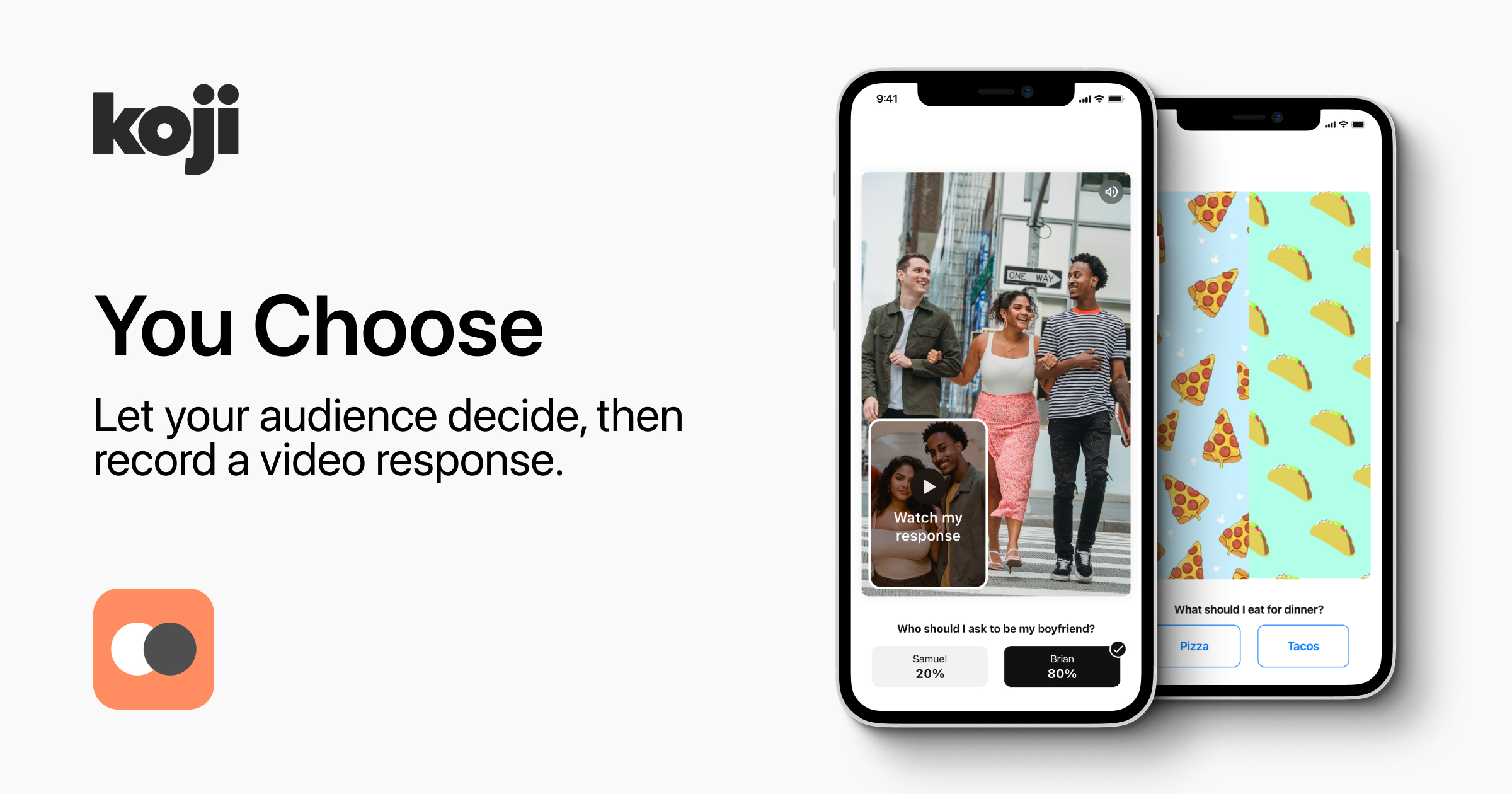 7. They're Collaborative
One of the best ways to grow your network is to practice the art of cross-pollination. Instead of seeing other creators as competition, successful social media content creators seek out collaborations. Doing so sets up a healthier growth mindset to build relationships, and can also help you grow your business, whether you're focused on a youtube channel, or becoming a content writer.
In any niche, it's worth interacting with other content creators within your industry to talk content strategy and form a relationship. It's true that there's immense strength in numbers– Social media channels switch up their algorithms often, and having a support network behind you can make it easier for you to succeed across digital platforms.
Maybe you don't necessarily put out a full collaborative project with every content creator, but at the very least, networking with others can help you stay top of mind on industry news, trends, and help you build your content creation skills. Instead of comparing yourself to others, learn from those further down the line than you.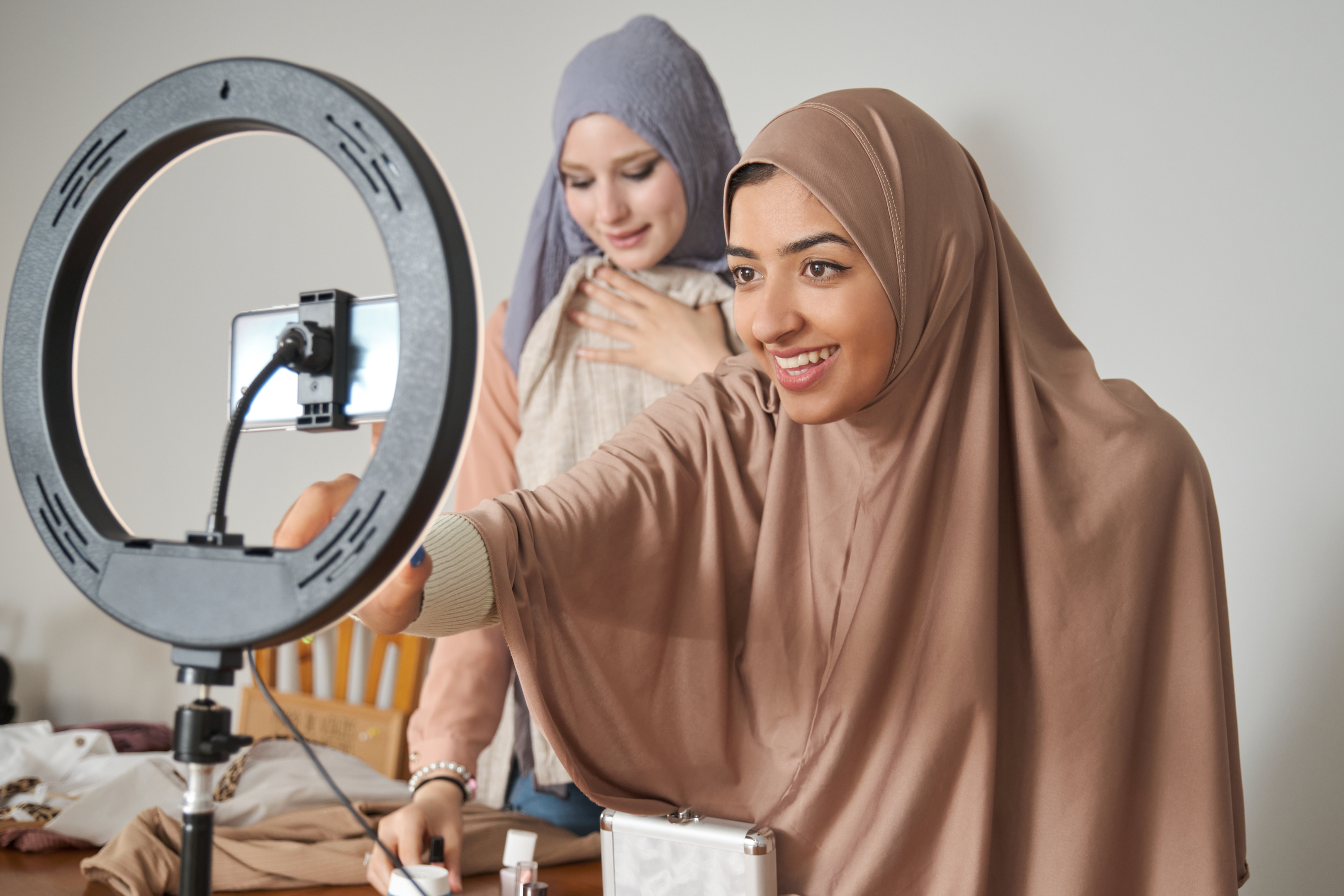 8. They Work With Brands That Align With Their Audience
The art of content creation relies upon trust. If your audience doesn't trust you, you don't have influence, and therefore unable to build a lasting connection with fans. This is why it's so important to take on brand deals that truly align with your audience's needs.
A successful brand collaboration helps you sustain your business, but it also comes from a genuine place of interest that can service you and your followers. The successful content creator focuses on long term fan connection rather than short term financial incentive.
You can use link in bio apps like Collabstr to help you scope out different partnerships and set rates so that you can find the right fit for your sponsored content.
9. A Successful Content Creator Knows When To Say "No"
Working as a high quality content creator means saying "no" as much, or as you say "yes" to opportunities. As you grow, you'll only have so much time and energy that you can dedicate to different marketing channels and projects, so it's a key skill to be selective.
Take on great opportunities that align with your own brand and audience, but remember that if you're not recharged, it's going to show up in your content. Don't spread yourself so thin that your content starts to suffer.
If you're constantly working with other brands or social media managers interested in collaboration, build a link in bio Calendly so that collaborators can easily schedule time with you and know when you're not available. Prioritize your time off so that you can be truly in the moment when putting your creative muscles to the test.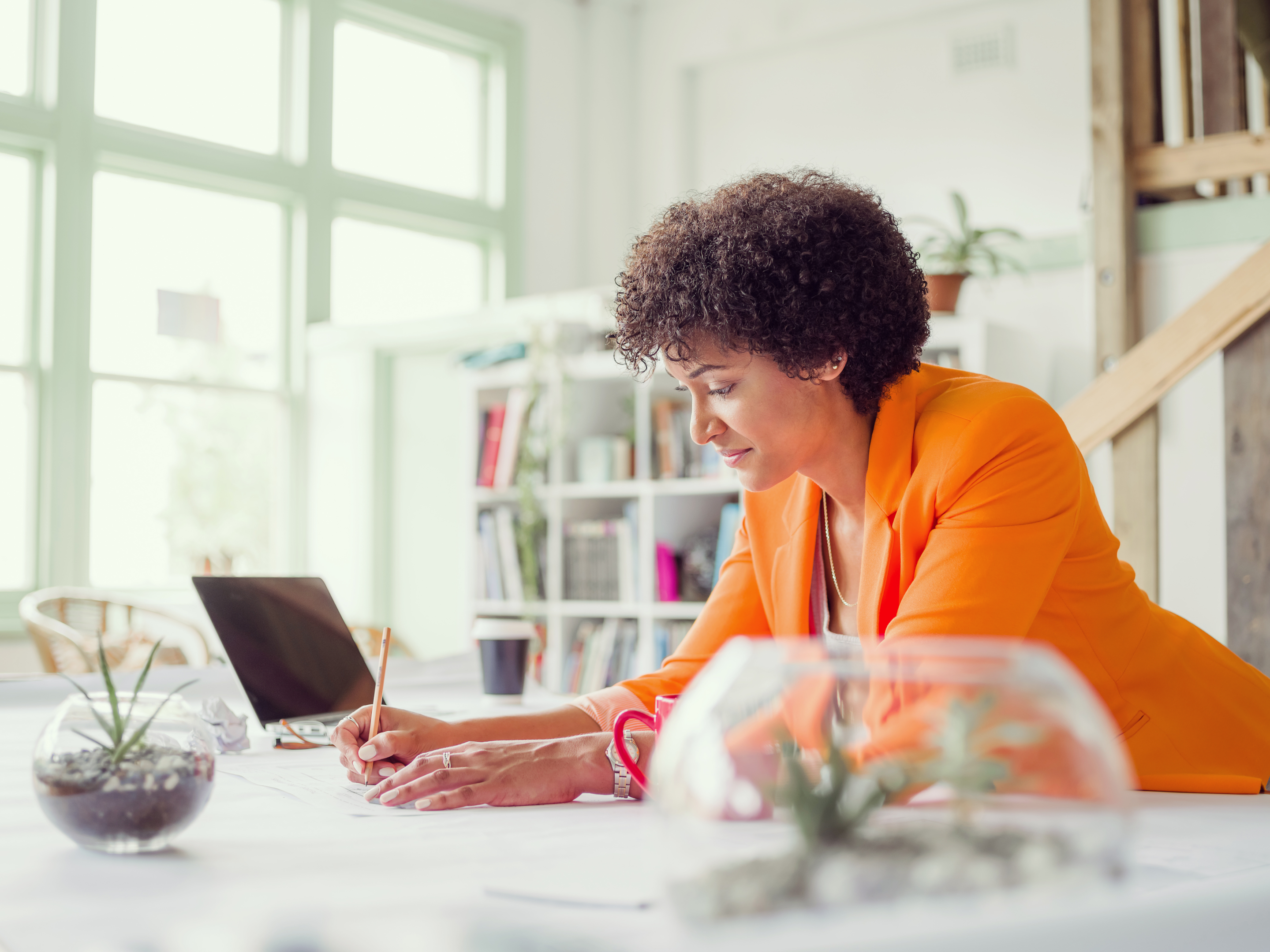 10. They Build Several Streams of Income
There's no denying that building a business as a freelance content creator can be a challenging one. It's a heavily sought-after career, which naturally leads to competition. Additionally, creative work can vary greatly on a day-to-day basis– One day you're using your photography skills to produce content, the next you're chatting with potential clients for a brand collaboration.
In order to set yourself up for a long term career within the creative industry, it's key to build multiple streams of income into your business plan. Whether you're an Instagram content creator or a builder of UGC web content, you need to find different avenues to earn income in order to secure yourself in an industry with a high degree of variability and saturation.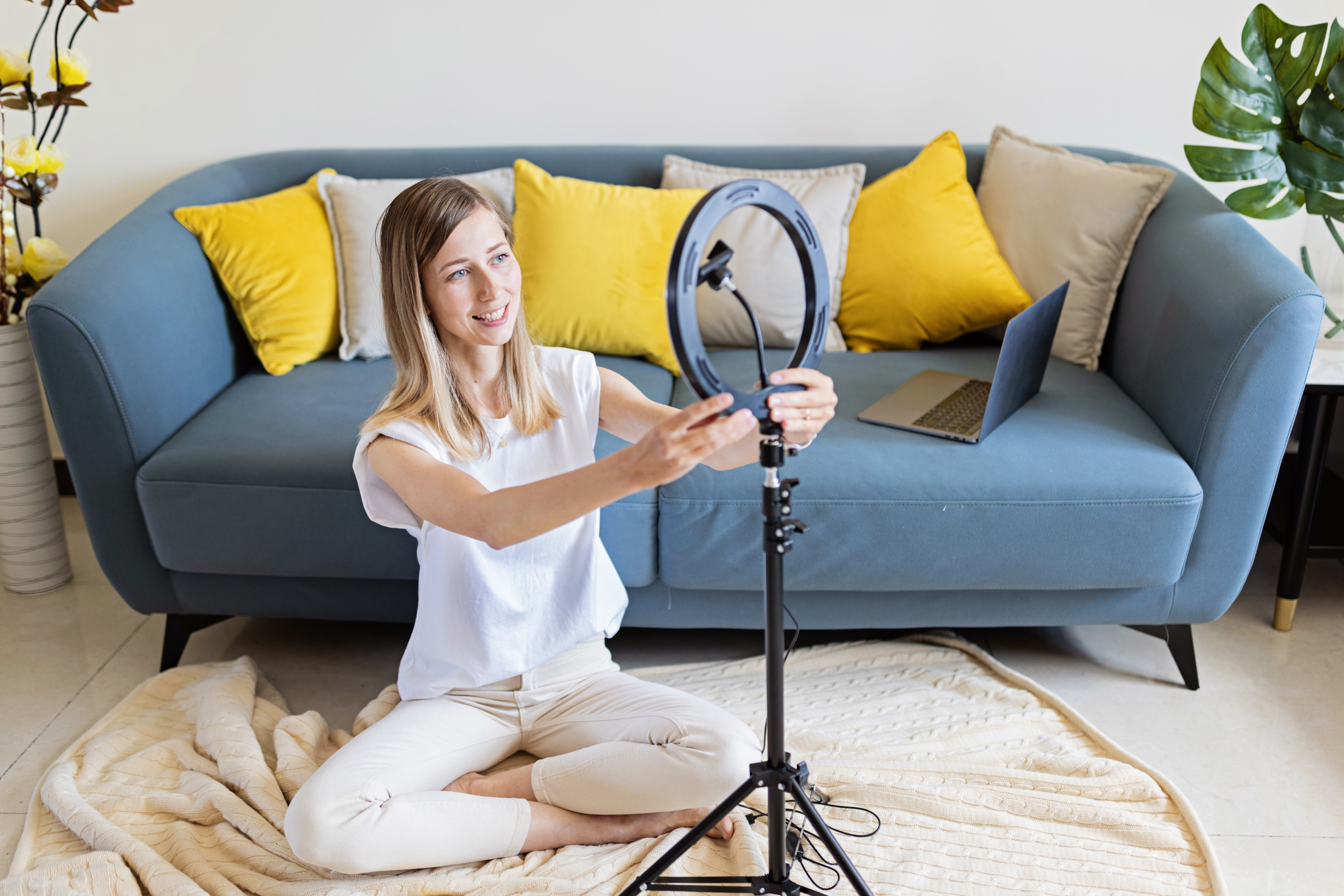 Fortunately, you can start to create content experiences that target different audiences all within your link in bio for free. For instance, one creator might split up her income between items sold through her brand on Sell Physical Products, consulting aspiring social media influencers on Sell A Service, and connecting with fans on apps like Shoutout.
Building different monetizable subsets underneath your own brand can help bring more security to your creative career, and help you tap into new audiences.
11. They Experiment and Fail Often.
Full time content creators know that not everything works on the first try. Throughout your creative career, there will be considerable highs and lows, even if your audience only remembers the highlight reel. In reality, experimenting and failing often are just part of the job description.
Great content creators are willing to test out new content ideas and build beyond their current specific audience. However, it's naive to think that every creative experiment brings in the organic traffic a creator was expecting — the reality is that most creative experiences fall short of our expectations.
Have you ever created a TikTok video that you expected to go viral but hardly past a couple of views? Have you ever built anew marketing strategy and tested it out on social platforms to little to no success? That's normal. A new content creator gets discouraged and stops creating. A professional takes a look at what they've learned and reframe their content creation process altogether.
Koji provides a an open platform with free resources to allow content creators to test out new digital content formats with little to no risk. With our custom link text and icons, you can use our platform to test different CTAs to find what messaging makes people respond to your personal brand most effectively.
What works for one creator might not work for another, and that's okay. However, there are general principles that can help creators stand out as professionals in their craft. Hopefully, this guide makes it easier for you to develop the mindset needed to become a successful full-time content creator.
Full Time Content Creators FAQ
Becoming a full time content creator is more than feasible with enough time, drive, and dedication. Consider these commonly asked questions to help jumpstart your career:
Can you make a living being a content creator?
Absolutely! So long as you put in enough time and energy, you can definitely become a full-time content creator. The path isn't for everyone, but it's certainly feasible for a select group of dedicated, adaptable creators.

How do I create a content creation job full-time?
To become a full time content creator, you need to first put in the work to build a dedicated fanbase. Then, you can create digital storefronts and monetizable content experiences through creator platforms like Koji.
What is a full-time content creator?
A full time content creator is anyone who earn a majority of their income from creating online content. This is enabled through monetizable creator platforms like Koji.
Related Links
11 Habits of Successful Content Creators
The Ultimate Guide To Unlockable Content
How To Do Giveaways On Instagram