Are you a fitness coach? A strength training workout? Someone who has crafted a practical workout routine? It's time to build your online fitness business.
While this idea is understandably intimidating, it turns out that launching and creating a business model around fitness is a lot easier than you may think. In this guide, we'll walk you through different fitness products and showcase exactly how you can get your business up and running.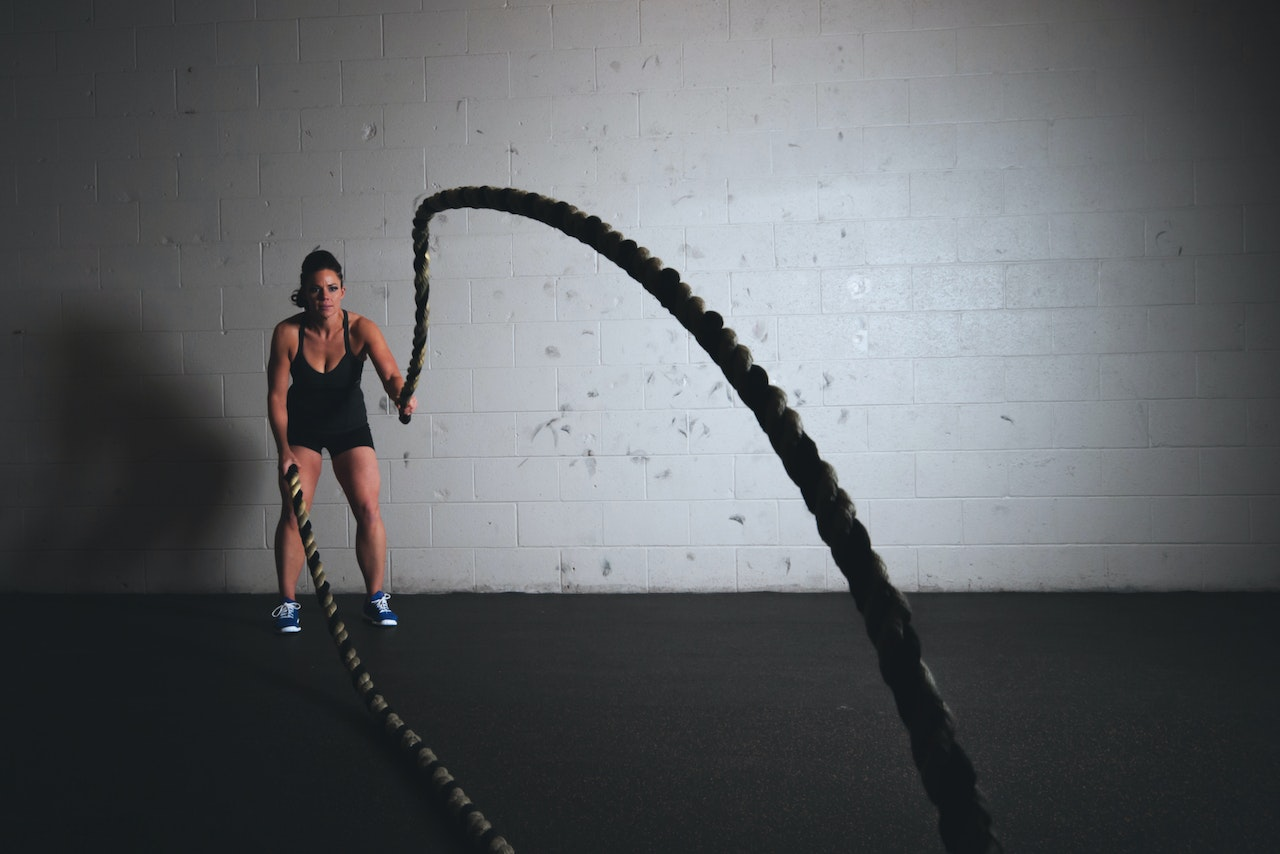 Is Online Fitness Profitable?
The online fitness business isn't going anywhere. From 2022 to 2023 alone, the virtual fitness market grew from $15.65 billion to $21.82 billion according to the Online Fitness Global Market Report. This small business sector is undoubtedly profitable, though early adopters will likely be rewarded for starting businesses before the market becomes more saturated.
Fitness programming is more accessible than ever for both consumers and sellers. We'll show you exactly how to start your online fitness business for free with Koji below so that you can kickoff your budding business.
How To Start An Online Fitness Business In 5 Steps
Ready to learn how to start an online fitness business? Use these five steps to help get you up and running:
1. Find Your Niche and Customer Base
Every fitness professional has a niche, even if it's not overt. Whether you focus on no-gym workout videos, teach people how to use fitness equipment properly or do one-one-one virtual training, finding your ideal space within fitness should be the first step of your business plan.
2. Build Your Audience
You simply cannot be a business owner without creating a community around your audience. If you haven't already, start creating content that provides your audience with value pertaining to your ideal business. Not sure what to post on your social media channels? Here are a few ideas:
Clips of live stream classes
Transformation photos
Motivational quotes and adages
Downloadable health or wellness guides
3. Create Your Products
Once you've crafted a community around your target audience, it's time to put your online fitness business into practice! Build products based on your customers' needs. Do you constantly get requests for online classes? Build a web series. Do your followers want workout planners? Work with your audience to make products that will help them reach their fitness goals. As showcased below, there are plenty of product choices to choose from!
4. Share To Start Selling
What's the best way to advertise your training services? Show don't tell! Check out one of our Koji fitness professionals, @CoachCarmya, in action:
Share your virtual classes, consultation services, or online fitness program paired with engaging content that gets people excited to start moving. Fortunately, Koji links can be shared with any piece of content, so feel free to get creative!
5. Analyze and Optimize
The most successful fitness trainers and creators know that social media marketing is not a one-and-done deal. It's up to you to consistently dive into your analytics and run tests to cultivate an effective marketing strategy. Fortunately, the Koji dashboard serves as a great place to take stock of your online clients.
What Is A Koji?

A Koji is a type of interactive media that can help you sell your products, downloads, services or premium content. To create a Koji, simply select a template and customize before sharing the unique URL on Instagram, TikTok, YouTube, WhatsApp, or anywhere else!
Product Ideas For Online Fitness Business Sellers
Once you've figured out your unique angle for your fitness business, it's key to start building valuable products for your niche customer base. Here are six fitness product ideas to help you start building your online fitness business.
Workout Routines
You can earn extra from single or multistep routines using Sell A Workout. This is a great, low-risk product to kick off your online personal training business that uses resources you probably already have.
Diet and Excercise Trackers
Create your own fitness planners, meal plans, or exercise trackers to sell with Sell E-books & PDFs. Specialized planners are great for any online business since once they're created, they require very little upkeep.
Video Courses
Make your mark in the fitness industry by turning online fitness classes into a video course for your top fans. You can create your own training programs and monetize them through Sell Video Courses.
Individual Consultations
You no longer need a traditional website to become an online personal trainer. Start hosting paid consultations or workout sessions with Sell A Service.
Affiliate Marketing
Are you constantly bombarded with requests for gym equipment recommendations? Start earning income for your guidance using Affiliate Links or Pop-Up Shop.
Group Zoom Sessions
Create online fitness businesses with more of a personal touch by offering online training sessions for your target audience. You can host these group sessions or webinars through Link Locker.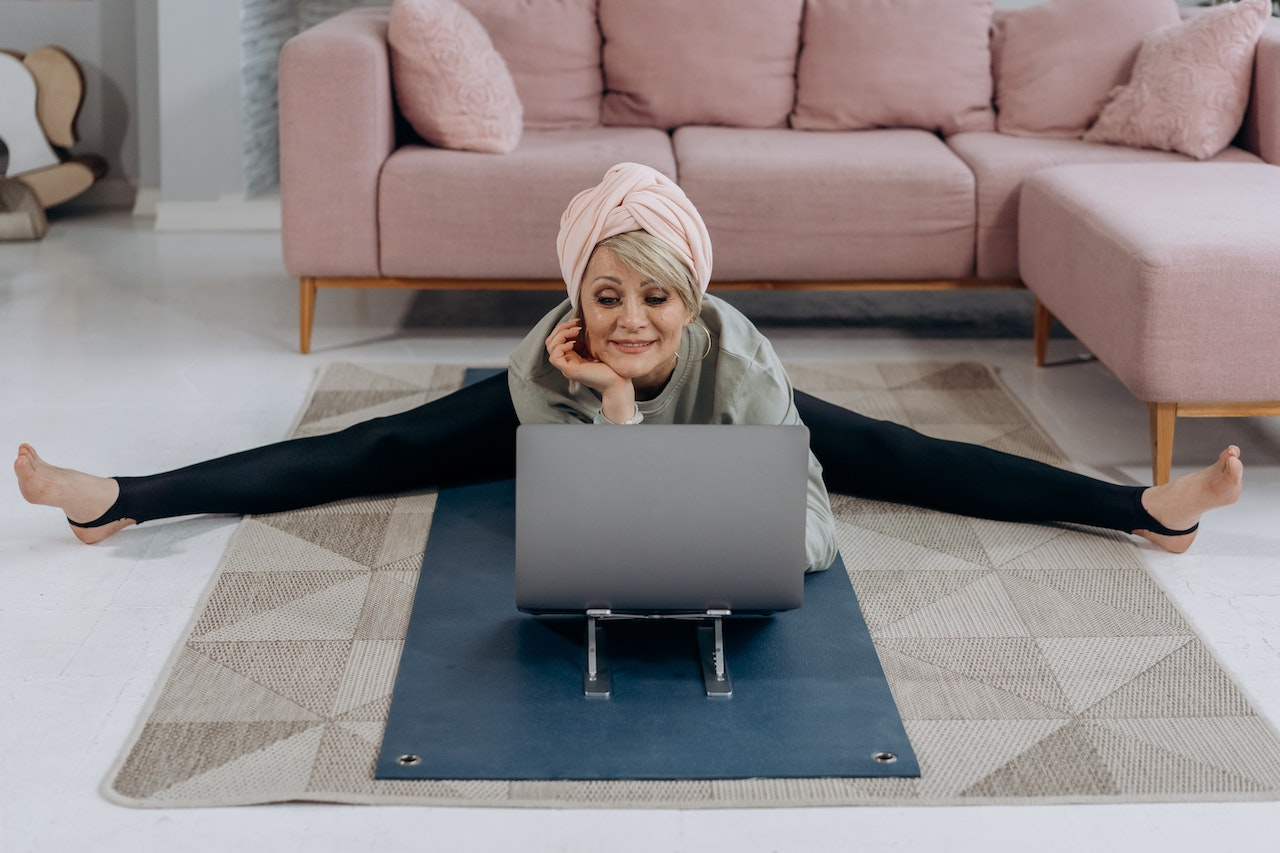 How To Start An Online Fitness Business FAQ
Still have questions? Check out these commonly asked questions and answers:
How can I start a gym business with no money?
Start a gym business by working directly with clients online. You can get started by selling items like fitness or meal planners, video consultations, and group classes over services like Zoom.
Is online fitness profitable?
Yes! So long as you provide genuine value to your audience by crafting amazing products, you can certainly build a sustainable business out of fitness. Start small by selling items like fitness or meal planners with Koji.
Can you run a fitness business from home?
Absolutely! You can use services like Koji to build an online fitness business by selling workout routines, guides, and online consultation sessions.
How do I start a small gym business?
To start a small gym business, start with small products like exercise routine instructions or a fitness planner. You can then use Koji to sell your products on social media without any fees. This is a great way to test interest before building out something that comes with a higher level of risk.
Building a successful fitness business doesn't require access to your own studio or gym. Use these steps to start small by building your own online fitness storefront. Have fun connecting with your customers!