If you've put in the work to develop a niche skillset, building an e-book isn't all that difficult. Using Canva or other design tools, all you need to do is compile tricks of the trade you've learned over the years into a highly digestible piece of content. The real work comes from executing your e-book marketing strategy.
Not sure where to start? Not to worry! In this guide, we'll share effective e-book marketing strategies to help you sell more while spending less. Let's dive in!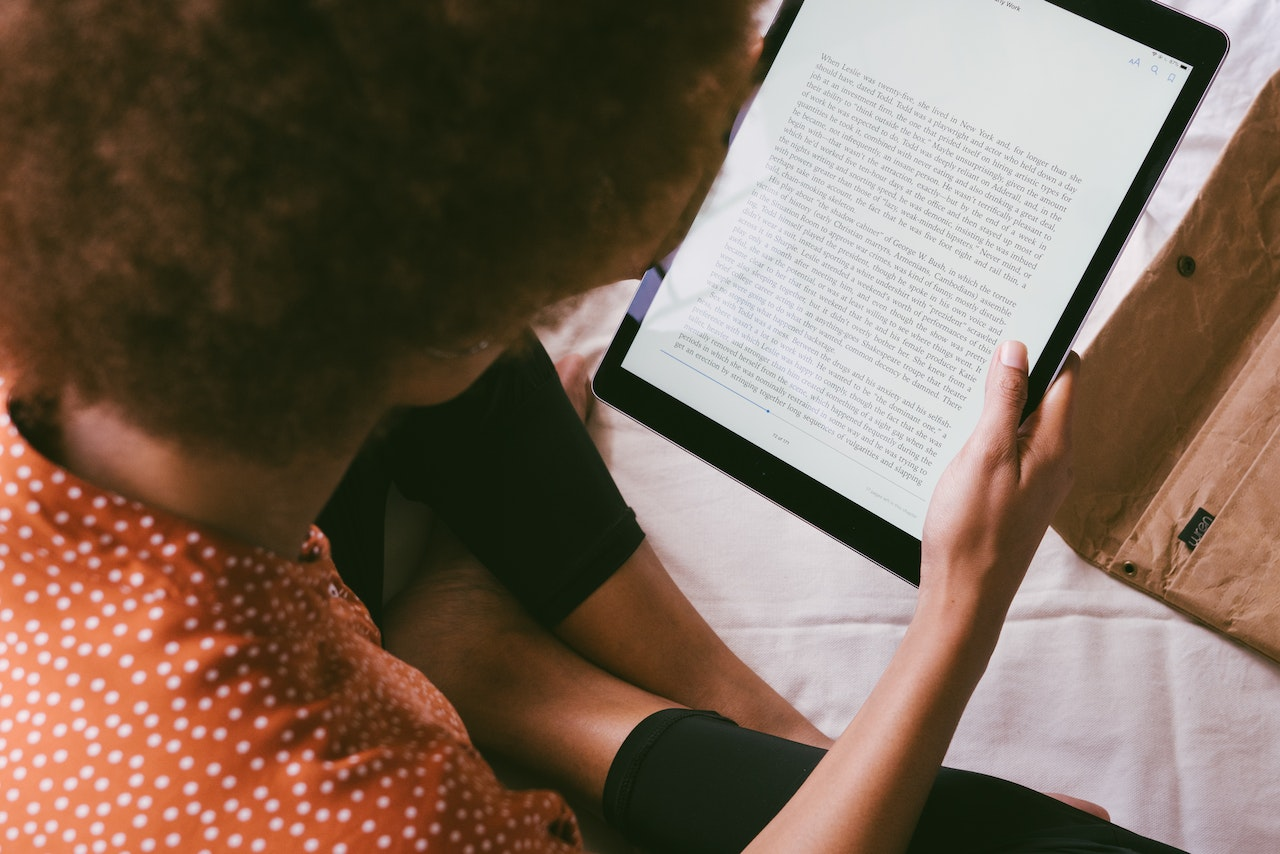 What Makes A Successful E-book?
In order to properly market your e-book, it's key to understand what makes an e-booksuccessful in the first place. These are the three key components that all successful e-books have in common:
Community
It's no coincidence that the New York Times best sellers list is littered with famous names and authors. Sellers who are able to create a specific target audience and invest in their potential customers year-round are much more likely to earn e-book sales. Successful business owners know that product is valuable, but not nearly as important as the community that fuels its existence.
Genuine Value
It goes without saying that your new e-book needs to build genuine value to your customer base. It's not just about selling the e-book– it's about providing your community with insightful assets. Every piece of work reflects on your professional reputation.
Consistent, Sustained Promotional Efforts
Successful e-book promotion, or promotion of any product, needs to be continuous. While a well-curated product launch is important, it's not the end-all-be-all. Sellers need to be willing to continuously experiment to consistently attract their target audience.
A Curated Platform
Having a reliable storefront to serve as your e-book landing page is essential. Fortunately, you can build your own shop within minutes with the power of Koji. Set your own prices, customize your shop, and share your e-book without any subscription costs. The Sell E-books Koji template is easy to configure, so there's nothing getting in the way of you scoring your sales!
What Is A Koji?

A Koji is a type of interactive media that can help you sell your products, downloads, services or premium content. To create a Koji, simply select a template and customize before sharing the unique URL on Instagram, TikTok, YouTube, WhatsApp, or anywhere else!
9 Strategies To Successfully Promote Your E-book
Without further ado, here are nine actionable strategies you can use to start promoting your e-book in a saturated market:
1. Pre-launch Promotions: Set Up The Sale
A successful e-book starts with a successful launch date. Make sure you build anticipation weeks ahead of the date you go live to entice your customers to purchase once you go live. You can share snippets on authority sites guest blogging to potential customers and showcase teasers on social media. Get the word out to set yourself up for success.
2. Continually Create Content
Don't stop creating content around your e-book even after your launch date has past! In the days of the "For you" page, your content is always new to someone. Remember that it's up to you to help others discover your work. Try to think about what pieces of content would connect best on which social platforms– typically, different spaces will have different content voices.
3. Give To Get
A common misconception is that building a community is all about seeking out your target audience. This is undoubtedly important, but it's also key to connect with other authors and sellers by engaging in their content and sharing relevant posts.
4. Build A Landing Page
Koji provides your e-books with a free, customizable landing page that you can use to sell your products directly on any platform. By reducing the friction between buyer and product, you're building the infrastructure for easier sales. A Koji landing page is compatible with Meta Pixel and Google analytics too, so there's plenty of room to grow if you decide to use paid ads!
5. Email Marketing
Email marketing is still relevant, contrary to what some may believe. It's one of the only spaces where you can control exactly who receives your content. A newsletter isn't dictated by an algorithm. You can start collecting emails utilizing templates like Email Collection. Give your newsletter recipients a behind-the-scenes editor's note, or other incentives to help drive traffic to your e-book.
6. Cross Collaborations
Do you know any other authors with similar niches but different audiences? Are there any other creators that align with the subject of your e-book? Creating collaborative posts or campaigns together is an excellent way to cross-pollinate your audiences to boost awareness and conversions.
Even something as simple as a story takeover or tag can go a long way! Experiment with guest blogging and networking online and offline.
7. Analyze and Optimize Your Content Marketing Strategy
It's easy to get caught up in the volume of content needed to sustain the algorithm on various social media channels. We can forget the importance of regularly updating and optimizing our content for more lead generation.
Fortunately, your Koji creator dashboard provides real-time analytics and insights making it easier for your to A/B test different types of content marketing to see what works. Note that you can create as many templates as you'd like, so you can test different e-book landing page variations too.
8. Create More Books
It may seem counterintuitive, but building more e-books is a great way to market your current catalog. If someone stumbles across your work and resonates with something you've already created, they're much more likely to engage with your back catalog.
One strategy is to give away an e-book or even the first few chapters of your current e-book completely free. It's all about getting people interested, and trusting that the work is strong enough to earn long-term customers once you got your fit in the door.
9. Show Your Process
Most people are genuinely interested in taking a peek behind the curtain even if they don't plan on creating an e-book or engaging in a skillset themselves. When in doubt, show your targeted audience how you've managed to put together a strong e-book, starting from when you first became a creator. Show your process to bring your audience in on the journey.
E-book Marketing FAQs
Are your marketing efforts falling short? Consider these commonly asked e-book questions and answers to expand your knowledge as a creator:
How do you market an e-book?
Succcesfully marketing your e-book revolves around appealing to your niche community. Use this guide to help you develop a robust marketing strategy for your e-books.
Where can I promote my book for free?
You can use Koji to sell and promote your e-book for free. The Koji creator dashboard provides you with real-time analytics and insights to help you boost sales.
How do I make my e-book go viral?
You make your e-book go viral by creating value and leveraging your existing audience. Going viral usually doesn't happen overnight– you need to put in the legwork by consistently posting on social media well before you expect your book to go viral in the digital world.
How can I promote my e-book?
Creating a social campaign is essential to successfully marketing your e-book. In this blog post, we cover several strategies to help you extend your product reach beyond your existing audience.
In today's competitive e-book market, it's essential to stand out from the crowd by building a robust marketing strategy. Hopefully, this guide makes it easier for you to reach your target audience across in-person and online communication channels. Have fun promoting your digital products!